DESCRIPTION
My dear friend,
Sometimes you lost your way.
But nothing lasts forever.
Even the darkest night will end
and the sun will rise.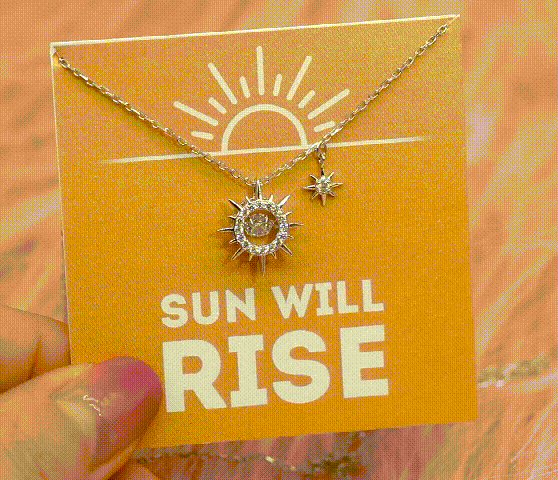 DESIGN INSPIRATION
Like the sun, it's not about setting, it's about rising. It's not about endings, it's about beginnings.
Life is about starting over. It's about creating something better. It's about rising to burn brighter and stronger than you ever did before.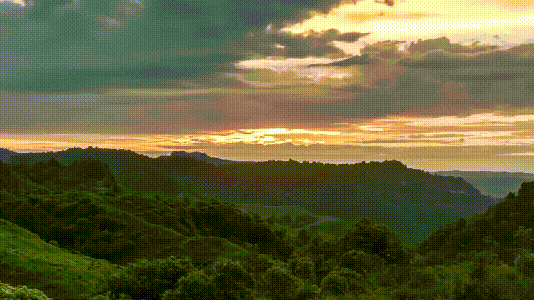 SENTIMENTAL GIFT FOR HER
The sentiment with the gift will let your recipient know that they're in your thought and in your heart. When she wears this necklace, she'll have a reminder that the memory created between you will be treasured forever.
CUSTOMER FEEDBACK
"My best friend is going through a really hard time right now. For her birthday earlier this month, I gave her the Sun Will Rise necklace - and it brought tears to her eyes. The message is so eloquent and beautifully written. I wanted her to be reminded that she is strong and the sun will rise."
--- Lyndsey D.
"After loosing her son to suicide in 2020, my best friend has been in a dark place. I have been doing all I can to help her see there is life and light beyond the darkness. The "Sun Will Rise" message exactly explains what I have been trying to help her understand."
--- Autumn M.
SPECIFICATIONS
· Chain Length: Can be adjusted from 45cm to 50cm (17.72"-19.69")
· Material: Made of S925 sterling silver
· Finishing: Platinum plating/14K rose gold plating, keep it from tarnish
· Stone: AAA cubic zirconia
WHAT'S IN THE BOX
General Pack
· 1*Sun Will Rise Necklace
· 1*Full-designed Gift Card
· 1*Grey box
Beautiful Gift Pack
· 1*Sun Will Rise Necklace
· 1*Full-designed Gift Card
· 1*Gift box
· 1*Silver polishing cloth
HOW WE DELIVER GREAT VALUE
We make the jewelry ourselves in workshops, and sell directly to you online. This allows us to offer the lowest prices. Your jewelry is made just for you within a few days. We ship directly to you which means you receive your jewelry quickly.